Five-time Best of the Main Line winner Dixie Picnic has opened a new location at 1306 Chestnut St in Philadelphia, taking over the space vacated by the former Scratch Biscuits. Dixie Picnic is known for its box lunches, which feature fresh meats roasted in house, homemade bread, and cupcakes baked from family recipes. Their cupcakes are called Upcakes® because they are turned upside-down and iced on the top and the sides so that you get a bite of icing with every bite of cake. An Upcake is included in each of their famous box lunches, which also includes a made-to-order sandwich, a side, like the crowd favorite Yukon gold potato salad, and a deviled egg, handmade fresh every day. "We pack every box lunch so our customers feel like they are opening a little present made especially for them," says Restaurant School at Walnut Hill College trained Chef Tracey Deschaine. "With so many parks and wonderful outdoor spaces in Philadelphia, our box lunches are perfect to take on the go. They're equally at home in an office setting."
Dixie Picnic was founded by Tracey and her husband Dean Prescott with the mission to provide diner's with affordable, high-quality meals made with honest ingredients that can be packed quickly for busy customers on their lunch break. "At our Malvern store it's not uncommon for a box lunch to be finished in the time it takes a customer to walk from the registers to the pick-up window. That's what we're aiming to replicate in Philly."
Box lunches aren't the only thing on the menu. The Gonzo Pulled Pork Sandwich pairs slow-smoked barbeque pork with slices of triple-cream brie and crunchy cole slaw for a sweet, tangy, creamy combo. The menu also features a selection of salads, all with homemade dressing, as well as homemade soups. Shrimp po'boys, beer-battered cod po'boys, and crab cake sandwiches are also on offer. Vegetarian, vegan, and gluten friendly options are also available.
The inspiration for the Dixie Picnic concept came from Deschaine's roots. Her mother, Bette, was raised in the deep south, and Deschaine herself spent her early years in Vienna, Virginia. Even after the family moved to North Jersey, Bette would take Tracey and her three brothers back down south to visit their great aunts. Lunchtime usually consisted of the great aunts packing up their homemade food into picnic baskets and taking the whole family to the park, a tradition that Bette lovingly referred to as a "Dixie Picnic". The recipes taken from those great aunts' cookbooks serve as the basis for much of Dixie Picnic's menu today. "When we say 'Servin' Up Sunshine' it means we want you to walk out the door with a smile on your face and your tummy deliciously satisfied," says Deschaine. "That's a feeling I remember from all of those childhood picnics."
Dixie Picnic originally opened as a seasonal restaurant on 8th Street in Ocean City in 2006. In 2009 they moved to the year-round Malvern location in the Lincoln Court Shopping Center on Lancaster Ave. The Philadelphia store at 1306 Chestnut St officially opened September 8, 2017.
"We have a loyal following in Malvern and can't wait to make the same kinds of friends in Center City," Deschaine says.
Online ordering is available by following the link at DixiePicnic.com.
The hours of operation will be 10-4 Monday-Saturday, and 10-3 on Sundays. You can reach the store at 215-575-5960.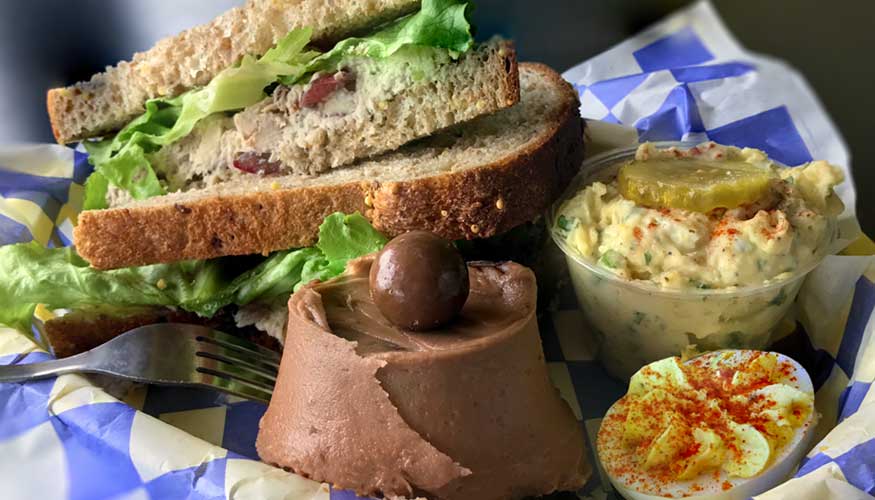 Bette's Box Lunch with Nutty Chicken Salad sandwich, Yukon gold potato salad, chocolate malt Upcake, and deviled egg. Box Lunches are served in a basket for dine-in, or packed in a box to-go.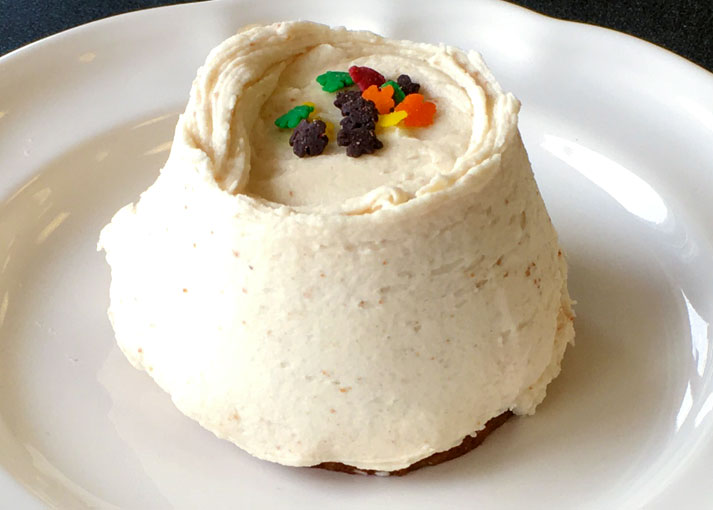 Brown Butter Icing on Apple Spice Cake Upcake. One of our Fall seasonal flavors.
Pumpkin Buttercream on Yellow Cake Upcake. Another of our Fall seasonal flavors.
Caramel Apple – Caramel Icing on Apple Spice Cake Upcake. Another fall seasonal flavor.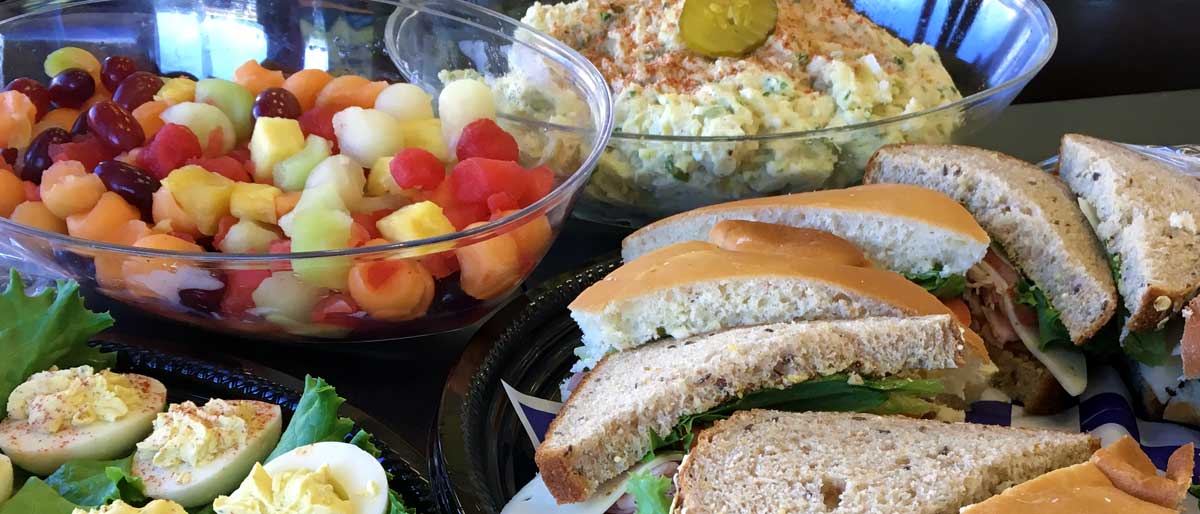 Dixie Picnic puts together lunch platters. They come with everything that's included in a Box Lunch, deconstructed onto platters for serving large groups.
Lemon, Strawberry, Key Lime, and Blood Orange Upcakes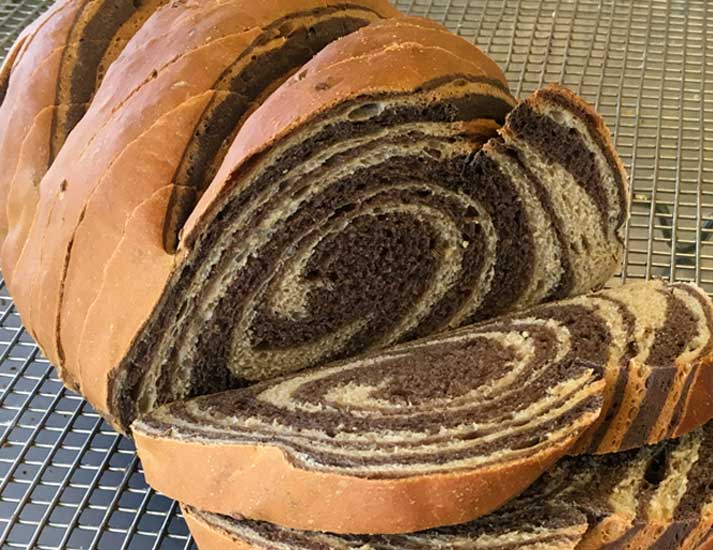 Dixie Picnic bakes all of its baked goods and bread, including multigrain, country white, marble rye (shown here), and sour dough, in the bakery at their Malvern location.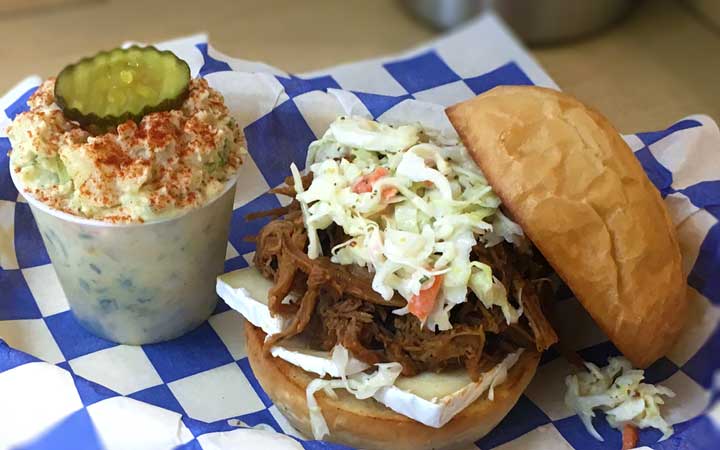 Gonzo Pulled Pork – Slow smoked barbecue pork with our homemade Georgia style bbq sauce. With triple cream brie and crunchy cole slaw.

This work and associated images by Dixie Picnic are licensed under a Creative Commons Attribution-ShareAlike 4.0 International License.